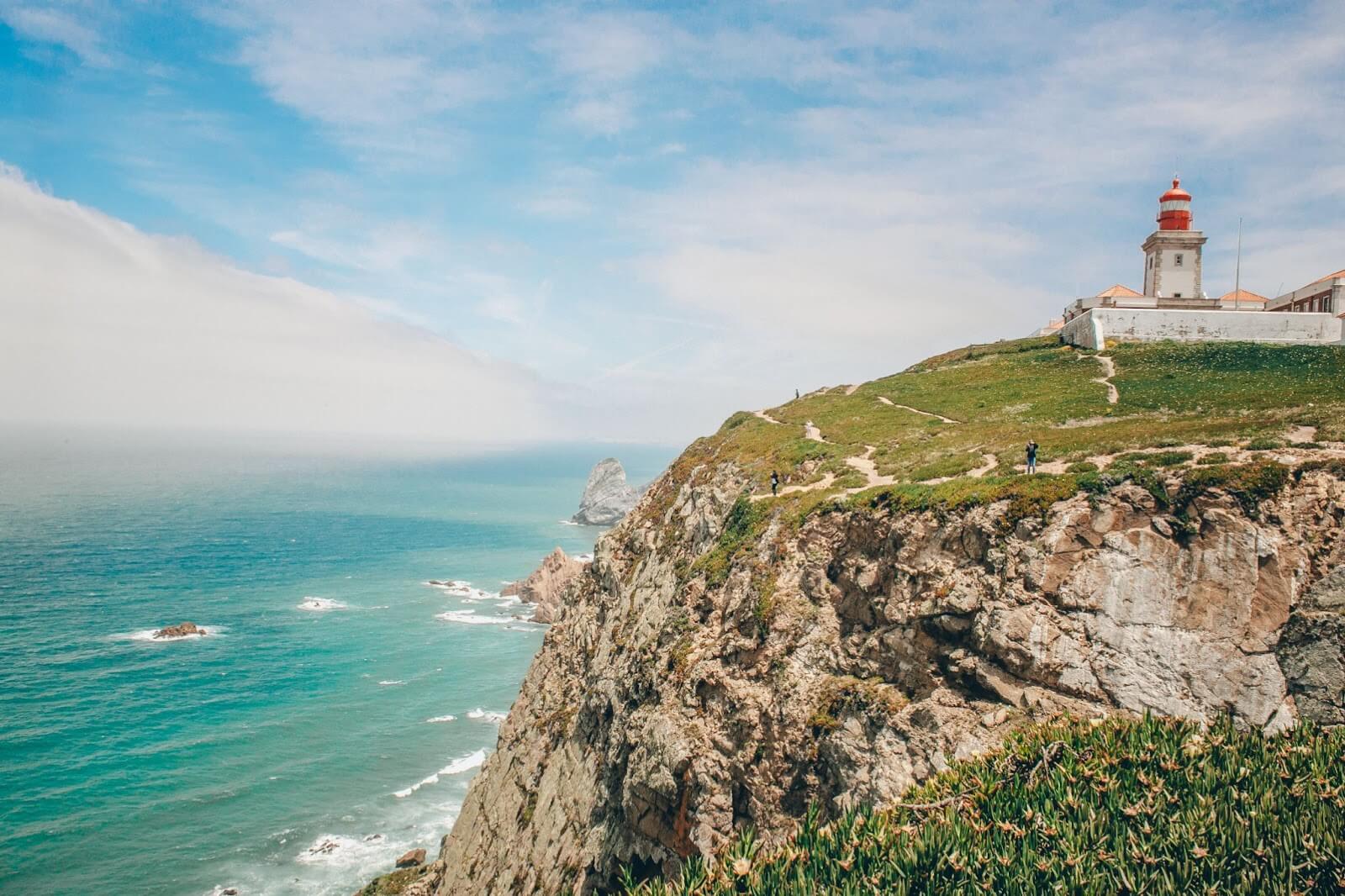 Tucked away in the hills of Serra de Sintra, this place is like a dream come true. Yep, you guessed it! It's the charming town of Sintra! Imagine strolling through a land covered in lush, green pine trees, where around every corner, you'll discover magnificent palaces, majestic mansions, and the remnants of ancient castles. Sounds like a fairytale, right?
Well, grab your helmets and get your bikes ready because in this article, we're taking you on a whirlwind tour through the magical town of Sintra while pedaling our way through its charming streets. So, Buckle up (or should I say, pedal up!) and let's set forth on an unforgettable exploration of Sintra!
Cycling Through Time: Exploring the Magic of Sintra!
Before we go on this epic adventure through the wonders of Sintra, let's get cozy with "The Sintra" itself! Yup, that's right – a UNESCO World Heritage Site that's got all the wonders you could dream of!
Now, don't let its size fool you – Sintra may be small, but it's like a magical powerhouse! Nestled in the Greater Lisbon region of Portugal, right along the fabulous Portuguese Riviera, this place is where the action's at!
With about 385,654 friendly faces and a land stretching across 319.23 square kilometers (that's 123.26 square miles), Sintra packs an awe-inspiring punch that'll leave you spellbound. From historic palaces and majestic castles to jaw-dropping beaches and breathtaking gardens, Sintra has it all! Your heart will be stolen, guaranteed!
And besides all that, Sintra is one of the wealthiest hotspots in Portugal and the entire Iberian Peninsula! It's like a magnet for expats who can't resist its irresistible charm.
Sintra's fame may not be a secret anymore, and tourists are buzzing here like bees to the sweetest honey. But hey, no worries at all – this place has an endless supply of magic and history waiting just for YOU!
Alright, alright, enough chatter! Let's get in the scoop on the absolute must-visit places while you pedal your way through Downtown Sintra. So, buckle up, strap on your helmets, and get ready for an adventure like no other! Are you ready to roll? Let's go!
Pena Palace
Oh, you won't believe your eyes when you see the Pena Palace! It's like something straight out of a magical fairy tale, perched up high on a hill like it's ruling the world!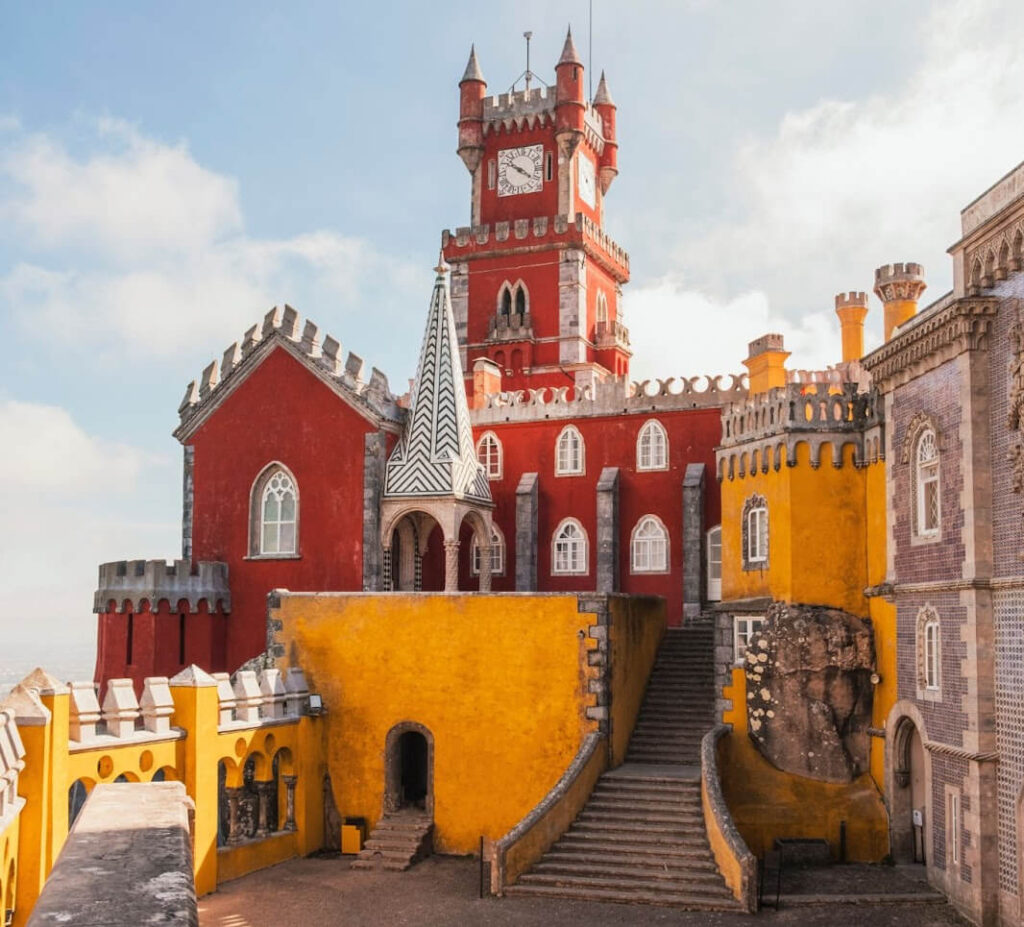 As you step into this vibrant wonderland, you'll be totally amazed by its history and grandeur. Seriously, it's like a king's ultimate fantasy come true – they built it on the ruins of an old monastery, right on top of a mountain, blending all sorts of cool architectural styles. And voilà, one of Europe's most mind-blowing buildings and a total romantic gem!
When you're in Sintra, this is THE place to hit up first! Trust us, it's the highlight of your visit! And Oh, Pro tip: Make sure to explore the lush gardens surrounding the palace, where secret pathways and hidden nooks await for you to discover!
Quinta da Regaleira
Next up on our list is the one and only Quinta da Regaleira – the perfect follow-up to your Pena Palace adventure! Get ready to dive into a mystical world that'll spark your imagination like never before.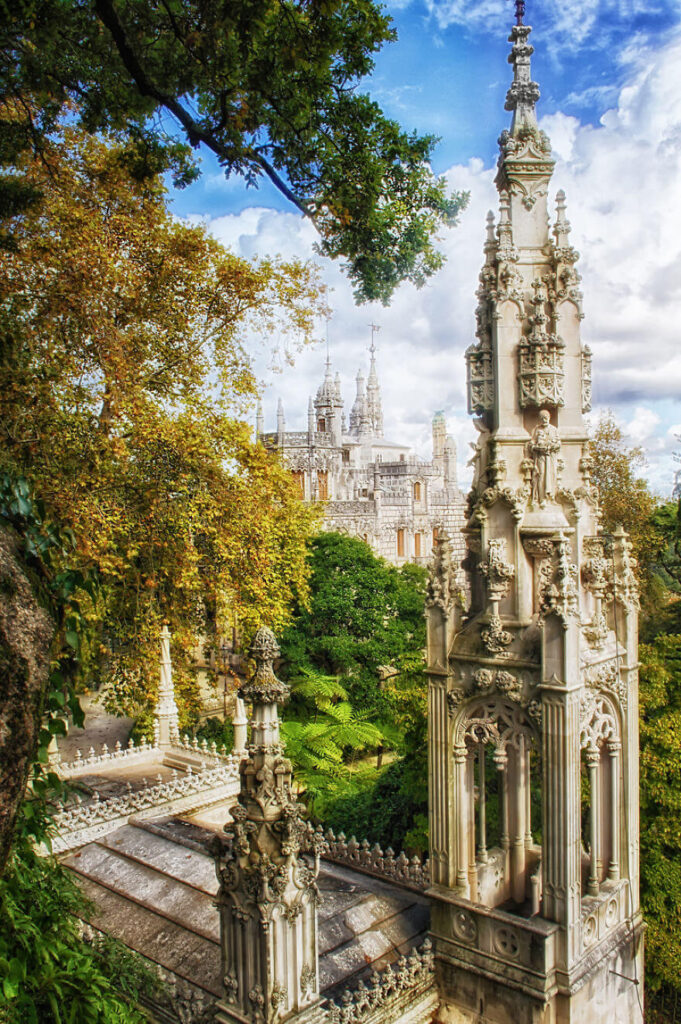 This UNESCO World Heritage Site used to be known as the "Palace of the Millions" – talk about fancy, right? An eccentric millionaire built it, aiming for the most exquisite home ever. But what he ended up creating was way more than just a palace – it's a playground of enchantment!
The Regaleira estate is like a magical wonderland, with a park full of mysterious tunnels that'll leave you intrigued. And here's the coolest part – these winding underground paths lead to the famous initiation wells! Every corner of this place just oozes mystery and charm, making it one of Sintra's top attractions.
And, hey, while you're there, make sure to drop a wish in the "Wishing Well" – you never know, it might just come true!
Cabo da Roca
And last but not least, get ready for a mind-blowing experience at Cabo da Roca, the westernmost point of Europe! Picture this: salty breeze messing up your hair, as you stand tall, gazing over the vastness of the Atlantic Ocean. It's like magic, I tell you! This spot is so powerful and awe-inspiring, you won't want to leave.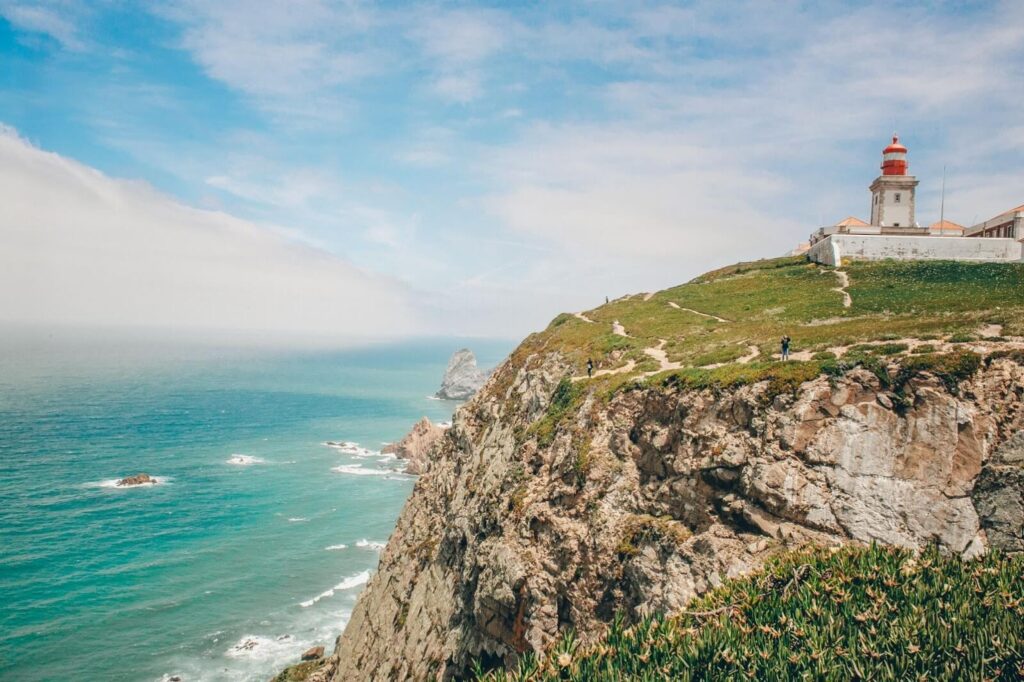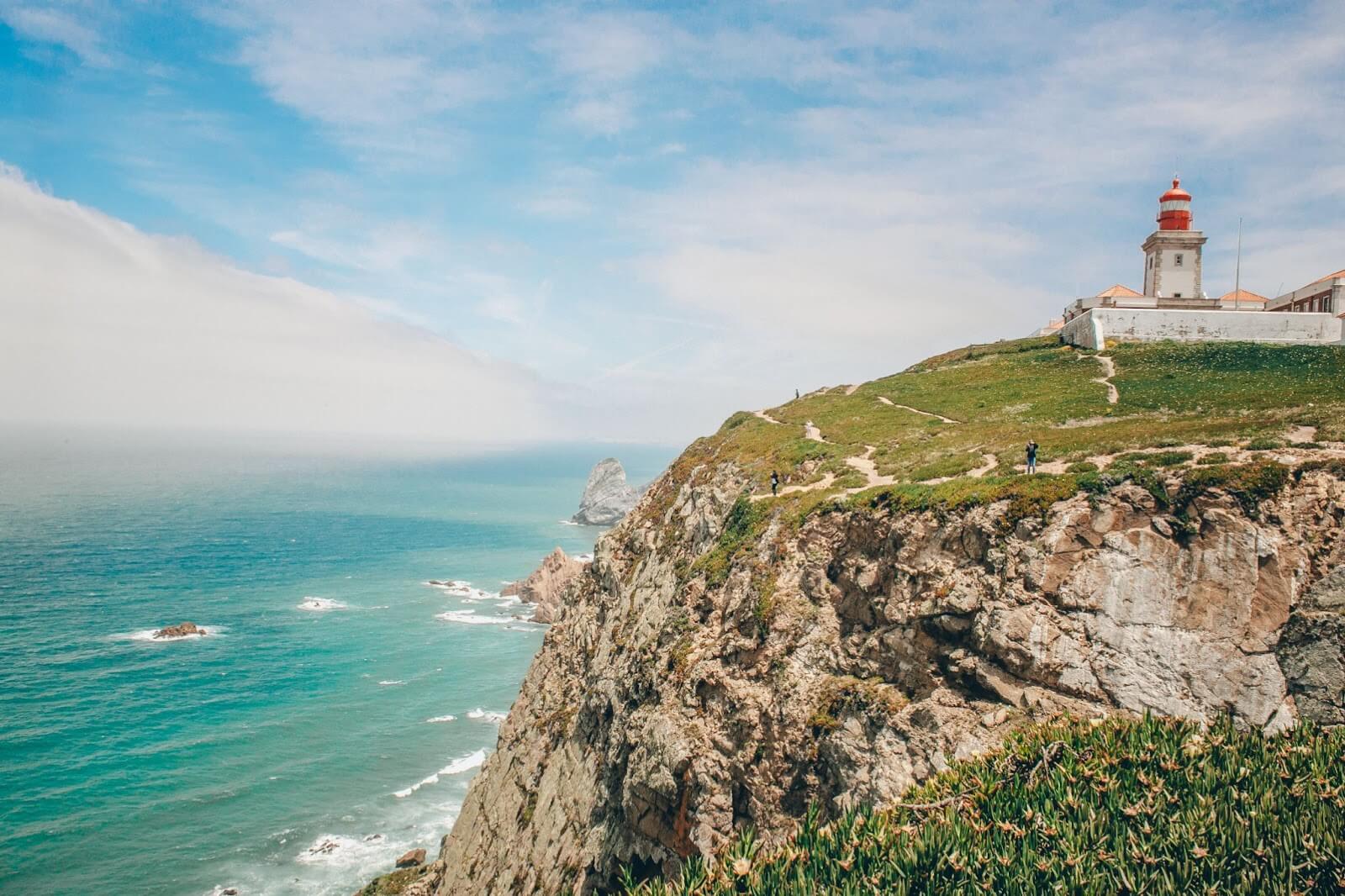 Oh, and don't forget to snap a selfie – you know, just to make your friends back home super jealous of your epic adventure! After all, how often do you get to say you've been to the edge of Europe?
Now, after soaking in all that breathtaking beauty, many folks head down to the stunning Ursa Beach nearby. And hey, why not go the extra mile (literally!) and continue for another 4 kilometers to Praia da Adraga? It's yet another wild and stunning beach, and trust me, you won't want to miss it!
So, get your cameras ready and your explorer spirit on! Cabo da Roca is calling, and you're in for a real treat!
Pedal your way through Sintra with Avalanche Algarve
And there you have it – the top spots you have to visit while you're in Sintra, Portugal! Although, There's a whole bunch more to explore, like the Moorish Castle, the Sintra-Cascais Natural Park, the charming Old Sintra Town, and the list goes on! We'll dive into all that good stuff in our next article, so stay tuned!
Now, it's time to gear up for the adventure of a lifetime! Pack those bags, tie up those sneakers, and get ready to soak in all the beauty and magic of Sintra. And here's a pro tip – to beat the traffic and feel the wind in your hair, why not hop on a bike for your exploration? It's the perfect way to experience the true essence of this place!
So, if you need to rent a bike in Sintra for your adventure, don't worry, we've got you covered! There are a sweet selection of bikes in Avalanche Agarve, starting from just €15 per day. And if you need any help picking the perfect ride, just give us a shout! We're here to make sure you have the most epic biking experience in Sintra!
Happy exploring, and have a blast out there in Sintra! Safe travels!