Discover scenic trails with
expert local guides
From mountain peaks to coastal bliss, embark on a cycling journey led by experienced guides through Algarve's most breathtaking routes.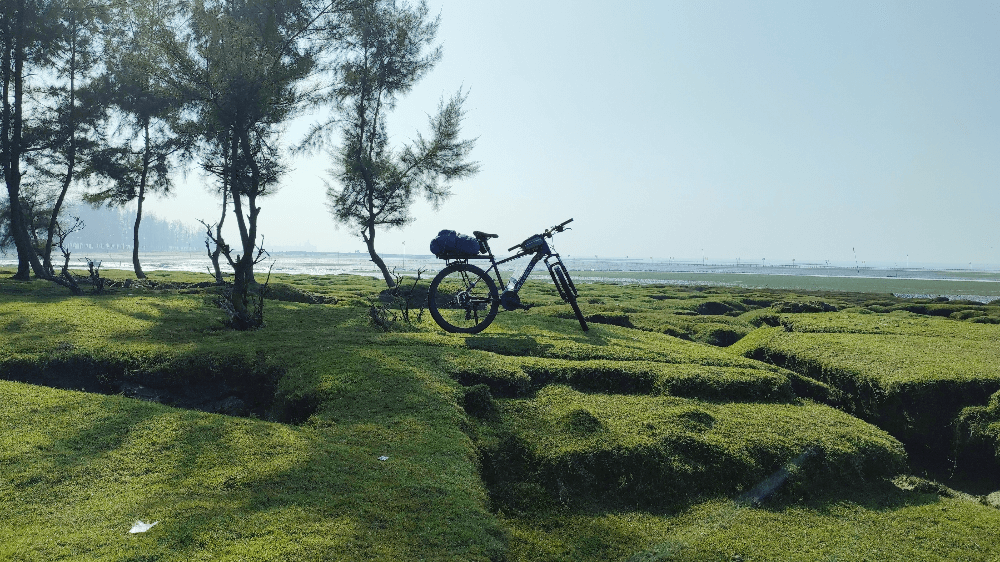 Embark on a family-friendly journey along the scenic Ria Formosa. This easy-level, adaptable tour lets you set the pace, with options to extend your adventure and savor a beachside lunch.
Starting at €24.50/person
Explore the serene countryside of Algarve on a journey through the heart of Serra do Caldeirao. Cycle along the tranquil water route of Font of Benemola and conclude your tour with a delightful wine experience at Quinta da Tôr. Choose your pace with our easy or long mode options.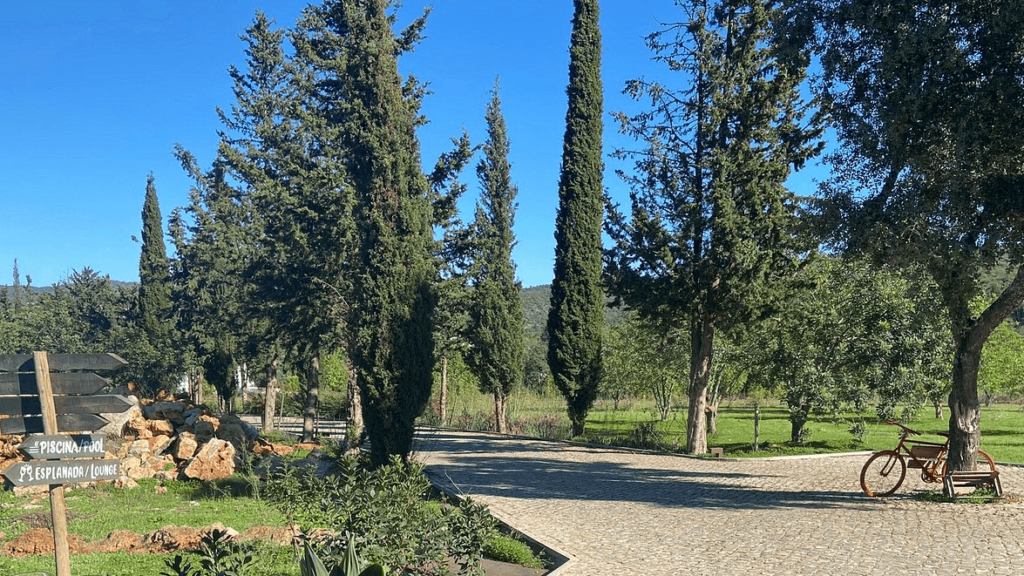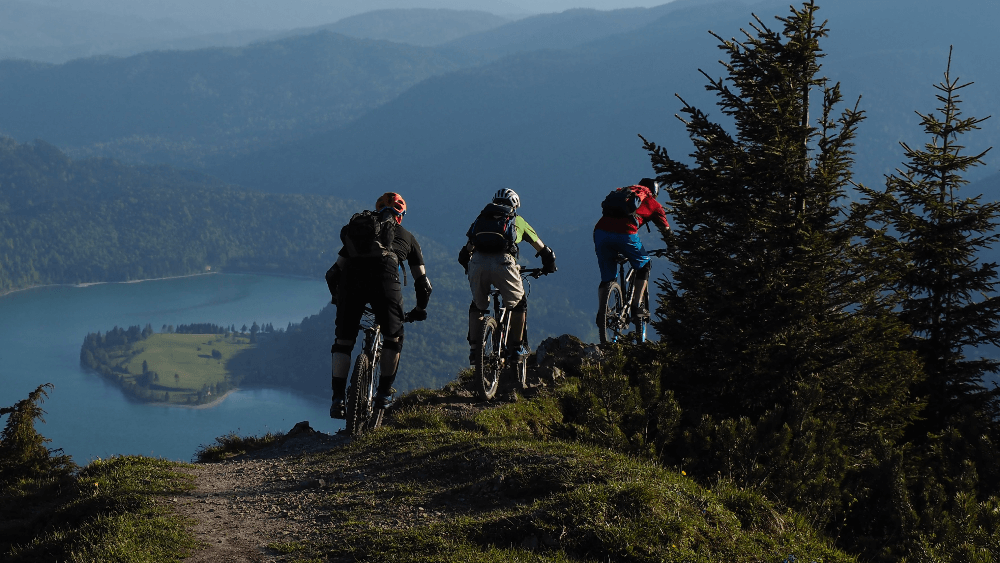 Navigate São Brás de Alportel's stunning trails on your own bike, with routes tailored to your skill level. Extend your ride, challenge yourself, and refuel at a local biker's favorite spot.
Unknown Algarve road bike
This is the ideal road bike tour. Away from busy roads, with stunning sceneries, perfect surfaces, and challenging climbs. All tours are 'tailor-made', adapting the same to the needs and desires of each group of riders.
Request a personalized quote today!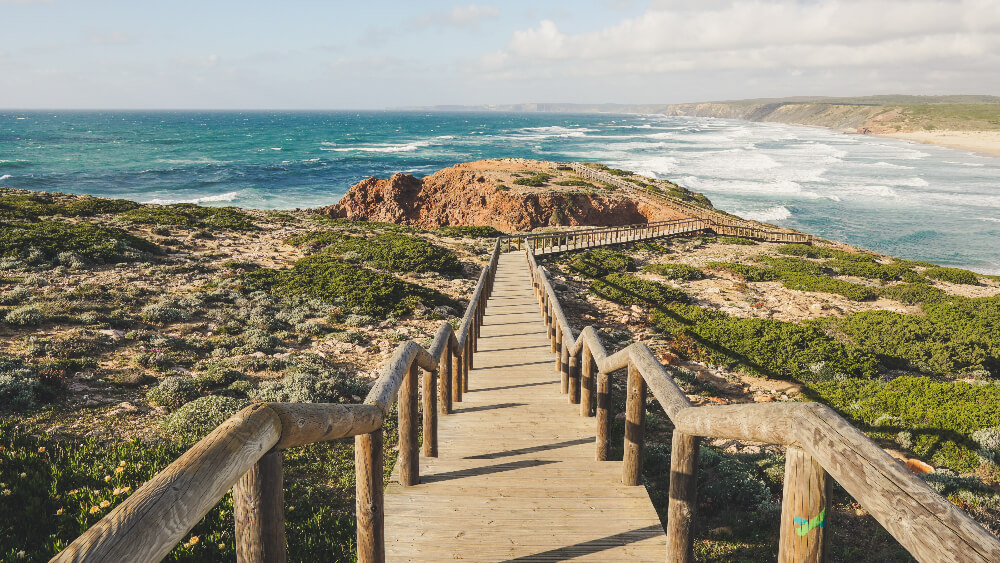 More than a tour, it's a riding experience
Terrain diversity
Beginner-friendly paths to expert climbs, a ride for every cyclist
Year-round ride
Mediterranean warmth, ideal for year-round cycling adventures
Alluring views
Cycle past timeless-villages, lush coastal scenes and vibrant landscapes
Routeless paths
Venture off the beaten track, uncover the unseen, an adventure calls
Verified
A faultless hire experience Didn't want to take my bike on an Easy Jet flight so looked into renting. The communication before the trip was excellent, sorting out everything from correct sizing of the bike to the pedals needed for my shoes. The bike (Bianchi Sprint Ultegra) arrived punctually at the agreed time. Riding for 10 days without any mechanical issues but knowing if there were any that they would be sorted quickly was reassuring. A telephone call the day before collection to confirm the agreed collection time was a good touch. Overall an absolutely faultless experience. Thank you.
Verified
Great honest service Quick shout out for Avalanche Bike shop in Tavira. Called in today not realising that this shop now had new owners. Great honest service from the owner who also spoke fantastic English. Great selection of bikes and accessories. They also do rentals and bike repairs. Competitive prices too.
Ross_Family_ABZ
2019-10-22
Verified
October 2019 Bike Hire Lagos Algarve Been using Avalanche for all bike hire in Algarve, at all times communication with Rui and team are excellent, sorts out all requests and rates for hire are excellent. The quality of bikes are a step beyond other bike hire companies. This year hired a Focus Izalco Race, CF and Ultegra GS. Bike was delivered and picked up from Lagos, also included in hire are track pump, and a spare tyre and additional tube. Brilliant service and bike was superb for the hills (Barregem da Bravura and Foia). Will use Avalanche every time we are in Algarve.
RedditchFoodLover
2019-07-09
Verified
ROAD BIKE HIRE WITH GREAT CUSTOMER SERVICE HIred a Focus Road Bike 11spd with Ultegra groupset. Delivered to our villa at 8am and collected at 5pm 8 days later. Great price €130. Came with spare tube, pumb and bottle cages. The man recommended routes and I managed 450km. Made for a perfect holiday. I cannot recommend this company enough.. First Class
Verified
Who needs a car I love my Mondraker bike and can't thank Rui at Avalanche bikes enough for encouraging me to upgrade to this bike last year. Their on going commitment to their clients and bikes would be hard to beat anywhere in my opinion
Verified
SUPER Merci encore Rui Comme d'habitude un vrai PRO. Super les vélos et la ponctualités. Les vélos sont super Eric
Verified
The place to go for everything 'BIKE' Wonderful shop on the Avenida in São Brás. Swift, efficient, courteous, well stocked and knowledgeable. Also great links to local cycling groups and ideas for good routes. I ordered a bike last Tuesday and it was in and fettled and I was riding by by Friday and is perfect in every way. After sales service is outstanding.
Verified
Excellent bikes outstanding service Hired 2 road bikes - carbon BH one ultegra other 105. Provided pumps and repair kit and track pump if required. I used bikes to do a tour of region staying in different places each night. Bikes delivered to first place and collected on day we flew out from the place we booked during our trip. Exceptionally reliable collection and delivery. Bikes were excellent and faultless. Great help planning route, approx 500km over 6 days, including top suggestions as to where to stay. Also dropped us at airport as they have a shop in Faro too. Absolutely brilliant in every way.
Verified
Best bicycle shop ever and best service Since moving into the area in early August 2018 we have become frequent visitors to this shop. Firstly getting advise on our existing electric bikes but since having bought new ones through Avalanche. Fantastic new bikes, fantastic service and knowledge and extremely friendly team. Can't recommend this shop enough to any cycling enthusiasts including if you want to rent bikes whilst in the area