Looking for rent a bike in Loulé?
Avalance Algarve Bike Shop is the best place to rent a bike in Loulé, Portugal.
We've got the best advice, best tours and best bikes!
Algarve is the beautiful southern coastline of Portugal. This is a region blessed with stunning beaches, beautiful fishing villages and a beautiful climate, all of which combine to create the perfect holiday destination. The Algarve is very varied, able to attract many tourists; there are pristine beaches for families, water parks for teenagers, lively nightlife for young couples and historic cities for cultural tourism.
And Algarve is a fantastic place for biking with some of the best biking routes in the world. And Loulé has so many places to ride in and around with some amazing sights and roads apparently designed considering a bicycle is just amazing.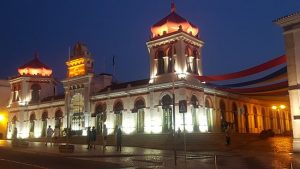 Loulé is the ideal city in the Algarve to explore for a day trip. In this historically interesting city, you can find the true taste of Portuguese culture. The city has a beautiful center and a magnificent market hall. Narrow streets take you to important churches and you can find 13th-century castle ruins. When you visit the Algarve in August, Noite Branca (White Night) is one of the popular parties that should not be missed. After reading this article you will be a tour guide when visiting Loulé.
It´s a pleasant city that offers interesting sights, traditional Portuguese market and pleasant historic center. Loule is one of the few destinations in the Algarve whose main focus is not tourism. This is a city full of ordinary Portuguese who live their daily lives.
Loule usually has a peaceful and unhurried atmosphere that allows you to enjoy the city while biking, but the city comes alive on Saturday morning, when the daily market develops to enter the farmers market, and spilled into the streets around it. Also held on Saturday was crowded and the chaotic gypsy market was held near Convento Do Santo Antonio, on west side of Loule.
Biking in and around Loulé is a great way to explore this beautiful city as it's suitable for beginners or expert riders, there are many options for cycling.
Loulé can be a setting for incredible biking adventures or just to relax if that's what you're looking for! We always have great offers for you, some bikes as cheap as €15 per day!
You can see what bikes are available for rent. If you are not sure which bike is good for you let us know, we might be able to help you choose the perfect one that suits you!