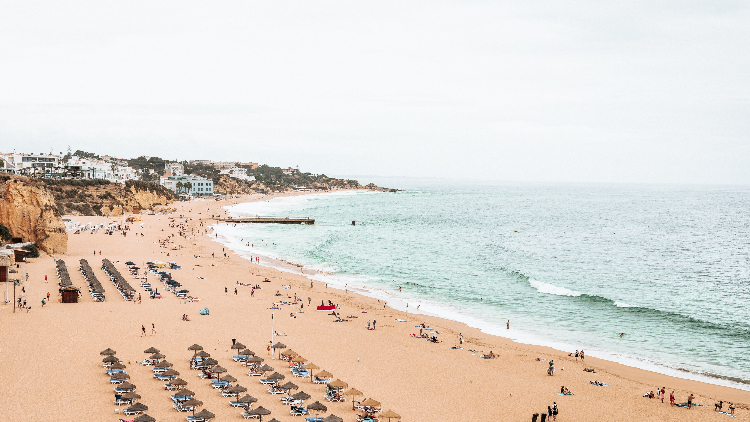 Looking for rent a bike in Albufeira?
Avalance Algarve Bike Shop is the best place to rent bike in Albufeira, Portugal.
We've got the best advice, best tours and best bikes!
Algarve is the beautiful southern coastline of Portugal. This is a region blessed with stunning beaches, beautiful fishing villages and a beautiful climate, all of which combine to create the perfect holiday destination. The Algarve is very varied, able to attract many tourists; there are pristine beaches for families, water parks for teenagers, lively nightlife for young couples and historic cities for cultural tourism.
And Algarve is a fantastic place for biking with some of the best biking routes in the world. And Albufeira has so many places to ride in and around with some amazing sights and roads apparently designed considering a bicycle is just amazing.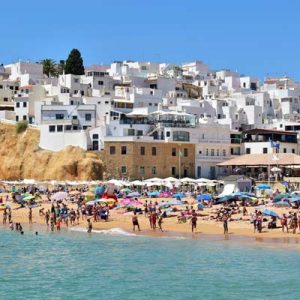 Albufeira is the largest, most beautiful and most energetic of all resort towns that line the coastline of the beautiful Algarve of Portugal in the south. Albufeira provides stunning beaches, a beautiful climate, a variety of foods, and a bustling nightlife. There are many things that can be loved from Albufeira, and this is why this once peaceful fishing village was converted into the most popular holiday destination on the Algarve.
Being the largest resort city in the Algarve, Albufeira has a variety of activities, attractions and accommodations, making this city an ideal holiday destination for families, couples, or groups who want to party. This guide will provide an introduction to Albufeira, for tourists who plan to visit this fantastic region of Portugal. Albufeira is a great holiday destination, because it offers more than just beautiful beaches and great weather. On charming and historic streets in the "Old Town" there are more than a hundred different restaurants and bars, while the sights of the nightlife are crowded and social, and continue until late at night.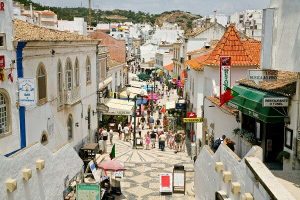 There are so many places to drive in and around Albufeira.
But if you take Ecovia from Albufeira to the west and pass by Marina. This route takes you past the nature reserve in Salgados via a troll bridge and into the odd one city ​​of Armacão (with the big hearts of fishermen) Enjoy lunch of fresh grilled fish at Ze Leiteiro.
This route is amazing sights to see and beautiful places to visit, accessible by roads and gravel trails.
Albufeira can be a setting for incredible biking adventures or just to relax if that's what you're looking for! We always have great offers for you, some bikes as cheap as €15 per day!
You can see what bikes are available for rent. If you are not sure which bike is good for you let us know, we might be able to help you choose the perfect one that suits you!